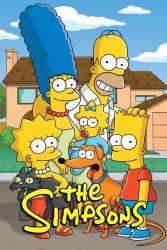 1 quote from Bart Sells His Soul
Movie Quote Quiz
[Listening to "In-A-Gadda-Da-Vida" in church.]
Homer: Hey Marge, remember when we used to make out to this hymn?
The Simpsons Christmas Special: Simpsons Roasting on an Open Fire - S1-E1
Continuity mistake: Lewis changes from black to yellow when Milhouse dares Bart to pull Santa's beard off. (00:14:10)
More mistakes in The Simpsons
Trivia: The Simpsons holds the record for most guest stars; it is also the only non-variety show to have had appearances from three former Beatles (Paul, George and Ringo).
More trivia for The Simpsons
More questions & answers from The Simpsons