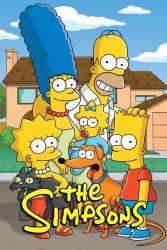 Movie Quote Quiz
Video
Grade School Confidential - S8-E19
New this month
Maude Flanders: Excuse me, Edna. I don't think we're talking about love here. We are talking about S-E-X in front of the C-H-I-L-D-R-E-N!
Krusty: Sex Cauldron? I thought they closed that place down!
Jon Sandys
New this month
Principal Skinner: Mother's gone too far. She's put a cardboard box over her half of the television. We rented "Man Without a Face." I didn't even know he had a problem.
Phaneron
The Springfield Files - S8-E10
New this month
Kent Brockman: Tonight on eyewitness news: a man who's been in a coma for 23 years wakes up.
Coma patient: Do Sonny and Cher still have that stupid show?
Kent Brockman: No, she won an Oscar and he's a congressman.
Coma patient: Good night! [Flatlines].
Phaneron
The Old Man and the Lisa - S8-E21
[Mr. Burns is grocery shopping for the first time and sees Krusty getting a box of Krusty O's]
Mr. Burns: Could you tell me where I might find the Burns O's?
Krusty: Sorry Pops, they don't put nobodies on cereal boxes.
Mr. Burns: [Looking at a box of Count Chocula] Well, I suppose this one looks a bit like me.
Phaneron
Simpsoncalifragilisticexpiala(Annoyed Grunt)cious - S8-E13
Young Rainier Wolfcastle: [singing a commercial jingle] Mein bratwurst has a first name. It's F-R-I-T-Z. Mein bratwurst has a second name. It's S-C-H-N-A-C-K-E-N-P-F-E-F-F-E-R-H-A-U-S-E-N.
Phaneron
[A young Ned Flanders is tormenting other kids.]
Flanders: Wee, I'm Dick Tracy. Bam! Take that Pruneface. Now I'm Pruneface, take that Dick Tracy. Now I'm Prune Tracy, take that Dick Fa...
Dr. Foster: Ned, stop it at once.
Phaneron
Groundskeeper Willie: Yeah, I bought your mutt, and I 'ate him. I 'ate his little face. I 'ate his guts. And I 'ate the way he's always barking, so I gave him to the church.
Bart: Oh, I see. You hate him, so you gave him to the church.
Groundskeeper Willie: Aye, I also 'ate the mess he left on me rug.
Phaneron
Lisa's Date with Density - S8-E7
Mr. Largo: Miss Simpson, do you find something funny about the word "tromboner?"
Phaneron
The Springfield Files - S8-E10
Leonard Nimoy: The following tale of alien encounters is true. And by true, I mean false. It's all lies. But they're entertaining lies. And in the end, isn't that the real truth? The answer is no.
Phaneron
Brother From Another Series - S8-E16
Sideshow Bob: You do know I had a...problem with trying to...kill people?
Cecil: [sarcastic] Goodness, I had no idea! For you see, I have been on Mars for the last decade, in a cave, with my eyes shut and my fingers in my ears.
Sideshow Bob: Touché, Cecil.
Cubs Fan
Homer vs. the 18th Amendment - S8-E18
Rex Banner: You're out there, Beer Baron, and I'll find you.
Homer Simpson: [faintly from the horizon.] No, you won't!
Rex Banner: Yes, I will.
Homer Simpson: Won't!
Cubs Fan
Join the mailing list
Separate from membership, this is to get updates about mistakes in recent releases. Addresses are not passed on to any third party, and are used solely for direct communication from this site. You can unsubscribe at any time.