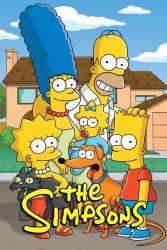 Movie Quote Quiz
[A young Ned Flanders is tormenting other kids.]
Flanders: Wee, I'm Dick Tracy. Bam! Take that Pruneface. Now I'm Pruneface, take that Dick Tracy. Now I'm Prune Tracy, take that Dick Fa...
Dr. Foster: Ned, stop it at once.
Phaneron
Groundskeeper Willie: Yeah, I bought your mutt, and I 'ate him. I 'ate his little face. I 'ate his guts. And I 'ate the way he's always barking, so I gave him to the church.
Bart: Oh, I see. You hate him, so you gave him to the church.
Groundskeeper Willie: Aye, I also 'ate the mess he left on me rug.
Phaneron
Lisa's Date with Density - S8-E7
Mr. Largo: Miss Simpson, do you find something funny about the word "tromboner?"
Phaneron
The Springfield Files - S8-E10
Leonard Nimoy: The following tale of alien encounters is true. And by true, I mean false. It's all lies. But they're entertaining lies. And in the end, isn't that the real truth? The answer is no.
Phaneron
Brother From Another Series - S8-E16
Sideshow Bob: You do know I had a...problem with trying to...kill people?
Cecil: [sarcastic] Goodness, I had no idea! For you see, I have been on Mars for the last decade, in a cave, with my eyes shut and my fingers in my ears.
Sideshow Bob: Touché, Cecil.
Cubs Fan
Homer vs. the 18th Amendment - S8-E18
Rex Banner: You're out there, Beer Baron, and I'll find you.
Homer Simpson: [faintly from the horizon.] No, you won't!
Rex Banner: Yes, I will.
Homer Simpson: Won't!
Cubs Fan
Join the mailing list
Addresses are not passed on to any third party, and are used solely for direct communication from this site. You can unsubscribe at any time.