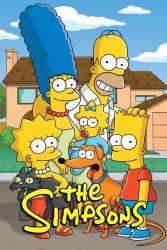 Movie Quote Quiz
New this month
[Marge is trying to purchase a sports cup for Bart.]
Marge: He's going to need, uh, protection.
Clerk: Sure, one helmet coming up.
Marge: I was thinking more like protection for, down there.
Clerk: Oh, why didn't you say so? Knee pads, you got it.
Marge: [Laughs nervously] I'm talking about his personal area.
Clerk: Aha, say no more. I read you loud and clear. The old shoulder pads.
Marge: Look, I want a cup.
Clerk: Cup? Could you spell that?
Marge: C-U-P. I wanna C-U... oh my god!
Phaneron
TV Announcer: The Continental Soccer Association is coming to Springfield. It's all here: fast kicking, low scoring. And ties? You bet.
Bart: Hey Dad, how come you've never taken us to see a soccer game?
Homer: I don't know.
TV Announcer: You'll see all your favorite soccer stars. Like Arriaga, Arriaga II, Barriaga, Aruglia, and Pizzozza.
Homer: Oh, I've never heard of those people.
TV Announcer: And they'll all be signing autographs.
Homer: Woohoo!
TV Announcer: This match will determine once and for all which nation is the greatest on Earth. Mexico or Portugal.
Phaneron
The Trouble With Trillions - S9-E20
IRS Agent: Mr. Simpson, this government computer can process over nine tax returns per day. Did you really think you could fool it?
Phaneron
Homer: If God didn't want us to eat in church, he'd have made gluttony a sin.
Homer: Welcome to the Internet, my friend. How can I help you?
Comic Book Guy: I'm interested in upgrading my 28.8 kilobaud Internet connection to a 1.5 megabit fiber optic T-1 line. Will you be able to provide an IP router that's compatible with my token ring ethernet LAN configuration?
[The two look at each other awkwardly for a few seconds.]
Homer: Can I have some money now?
Phaneron
Join the mailing list
Separate from membership, this is to get updates about mistakes in recent releases. Addresses are not passed on to any third party, and are used solely for direct communication from this site. You can unsubscribe at any time.