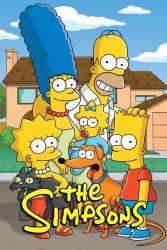 Movie Quote Quiz
Sweet Seymour Skinner's Baadasssss Song - S5-E19
New this month
Principal Skinner: I finally have time to do what I've always wanted: write the great American novel. Mine is about a futuristic amusement park where dinosaurs are brought to life through advanced cloning techniques. I call it "Billy and the Cloneasaurus."
Apu: Oh, you have got to be kidding, sir. First you think of an idea that has already been done, and then you give it a title that nobody could possibly like. Didn't you think this through? [The scene jumps forward in time.] It was on the best-seller list for 18 months. Every magazine cover had it... [The scene jumps forward in time again.]...one of the most popular movies of all time, sir. What were you thinking? I mean thank you, come again.
Phaneron
Homer: Aw, twenty dollars. I wanted a peanut.
Homer's brain: But Homer, twenty dollars can buy many peanuts.
Homer: Explain how.
Homer's brain: Money can be exchanged for good and services.
Homer: Woo hoo!
Burns' Heir - S5-E18
Lionel Hutz: I've argued in front of every judge in the state. Often as a lawyer.
Phaneron
Troy McClure: Hi! I'm Troy McClure! You might remember me from such self-help videos as 'Smoke Yourself Thin' and 'Get Confident, Stupid!'.
Homer Simpson: Aw, dad, you've done a lot of great things, but you're a very old man, and old people are useless.
The Last Temptation of Homer - S5-E9
Homer: Moe, I need your advice.
Moe: Yeah?
Homer: See I got this friend named...Joey Jo-Jo...Junior...Shabadoo -
Moe: That's the worst name I ever heard.
[A man in the bar starts crying and runs out.]
Barney: Hey! Joey Jo-Jo!
Homer: I am so smart! I am so smart! I am so smart! S-M-R-T, I mean S-M-A-R-T.
Join the mailing list
Addresses are not passed on to any third party, and are used solely for direct communication from this site. You can unsubscribe at any time.