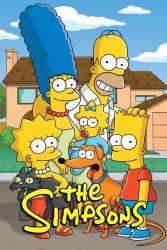 Movie Quote Quiz
Homer vs. Patty and Selma - S6-E17
Chief Wiggum: Evening, Simpson. You got a short in your taillight, started blinking when you made that turn.
Phaneron
Smithers: Sir, the actors are here to audition for the part of you.
Mr. Burns: Excellent.
Hannibal Lecter: Excellent. [Snarls].
Mr. Burns: Next.
William Shatner: Ex. Cell. Ent.
Mr. Burns: Next.
Homer: Exactly. Heh heh. D'oh!
Mr. Burns: Next.
Bumblebee Man: ¡Excelente!
Señor Spielbergo: Es muy bueno.
Mr. Burns: Oh, it's hopeless. I'll have to play myself.
Phaneron
[Bart is in class discreetly listening to an incarcerated Sideshow Bob on a talk radio show.]
Birch Barlow: I am going to make it my mission to see that our friend Bob is set free.
Bart: No!
Ms. Krabappel: Well, despite Bart's objections, the people of South Africa can now vote in free democratic elections.
Phaneron
Jay Sherman: Tonight, we review an aging Charles Bronson in "Death Wish 9."
Charles Bronson: [Bedridden in a hospital.] I wish I was dead.
Phaneron
[Krusty the Clown and Homer dressed up as Krusty are standing next to each other].
Legs: I'm seeing double here. Four Krustys.
Phaneron
Springfield Connection - S6-E23
[Hans Moleman is about to be executed and Homer has eaten his last meal.]
Reverend Lovejoy: Alright Hans, time to go.
Hans Moleman: But he ate my last meal.
Reverend Lovejoy: If that's the worst thing that happens to you today, consider yourself lucky.
Hans Moleman: Are you really allowed to execute people in a local jail?
Reverend Lovejoy: From this point on, no talking.
Phaneron
Flanders: I guess we'll just have to agree to disagree.
Skinner: I don't agree with that.
Video
Continuity mistake: This is a mistake for the introduction from seasons 2-20 (1991-2009). When Homer screams, he turns round. You see this in a wide shot. There are no boxes to the right of the door in the garage. However, two just appear out of thin air when he runs through the garage. (00:01:50)
More mistakes in The Simpsons
More trivia for The Simpsons