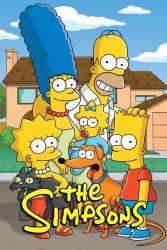 2 quotes from Springfield Connection
Movie Quote Quiz
Springfield Connection - S6-E23
[Hans Moleman is about to be executed and Homer has eaten his last meal.]
Reverend Lovejoy: Alright Hans, time to go.
Hans Moleman: But he ate my last meal.
Reverend Lovejoy: If that's the worst thing that happens to you today, consider yourself lucky.
Hans Moleman: Are you really allowed to execute people in a local jail?
Reverend Lovejoy: From this point on, no talking.
Phaneron
Join the mailing list
Separate from membership, this is to get updates about mistakes in recent releases. Addresses are not passed on to any third party, and are used solely for direct communication from this site. You can unsubscribe at any time.