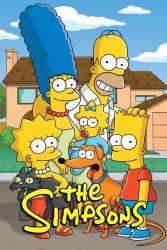 Movie Quote Quiz
The Old Man and the Key - S13-E13
New this month
Homer: Here we are: Branson, Missouri.
Male Charles Bronson Lookalike: No, pally. This is Bronson, Missouri.
Lisa: Well how do we get to Branson?
Female Charles Bronson Lookalike: Number 10 bus.
Child Charles Bronson Lookalike: Hey Ma, how 'bout some cookies?
Female Charles Bronson Lookalike: No dice.
Child Charles Bronson Lookalike: This ain't over.
Phaneron
[Homer is at Moe's Bar talking about when his jaw was broken.]
Homer: And when I couldn't talk, I learned to listen! You can learn so much if you just listen once in a while.
Lenny: Let's try it!
[They listen and hear Moe on the phone in a back room.]
Moe: Hello, uh, I'd like to arrange for an escort, please? TO WHERE? How about orgasm-ville, ya dumb - hey, hello? Hello?
Lenny: If you ask me, Muhammad Ali in his prime was much better than anti-lock brakes.
Carl: Yeah, but what about Johnny Mathis vs. Diet Pepsi?
Moe: Oh, I cannot listen to this again.
Phaneron
Homer: Hello?
Bart: Uh, yeah, I'd like to speak to a Mr. Tabooger, first name Ollie.
Homer: Ooh, Bart, my first prank call! What do I do?
Bart: Just ask if anyone knows Ollie Tabooger.
Homer: I don't get it.
Bart: Yell out "I'll eat a booger."
Homer: What's the gag?
Bart: Oh, forget it.
Cubs Fan
Join the mailing list
Separate from membership, this is to get updates about mistakes in recent releases. Addresses are not passed on to any third party, and are used solely for direct communication from this site. You can unsubscribe at any time.