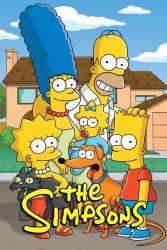 Tree House of Horror X - S11-E4
[The Simpsons are driving down a road as fast as possible.]
Homer: Dear God, it's Homer. If you really love me you'll save my life now.
[The gas needle immediately drops to empty and the car stops.]
Homer: D'oh.
More The Simpsons quotes
Steve: Laura, this is a... A really special moment and... Well, I think we should celebrate it by... Getting married.
Laura: No.
Steve: Engaged?
Laura: No.
Steve: Going steady?
Laura: No.
Steve: A date?
Laura: No.
Steve: A kiss?
Laura: No.
Steve: A handshake?
Laura: No.
Steve: I'll see ya tomorrow?
Laura: Yeah.
Steve Urkel: I'll take it.
More Family Matters quotes
The Ringer - S1-E1
Link: That's my kinda girl! Completely crazy!
Quantom X
More The Legend of Zelda quotes
The Tragedy at Marsdon Manor - S3-E6
Samuel Naughton: Was the accomodation all right?
Hercule Poirot: No, monsieur Naughton. The accomodation was all wrong.
Samuel Naughton: Oh...
Hercule Poirot: The duck-feather pillows. It feels as if the duck are still in them. (00:14:50)
Sammo
More Agatha Christie's Poirot quotes
More Quantum Leap quotes
More Saved by the Bell quotes
Crypt Keeper: Heads, I win. Tails, you ooze.
More Tales from the Crypt quotes
Coach Hayden Fox: You graduated from college and now you won't wash my car?
Dauber: Uh-Huh.
Coach Hayden Fox: You see, this is why I hate education.
More Coach quotes
More Ranma ½ quotes
More The Super Mario Bros. Super Show! quotes