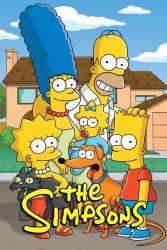 Tree House of Horror X - S11-E4
[The Simpsons are driving down a road as fast as possible.]
Homer: Dear God, it's Homer. If you really love me you'll save my life now.
[The gas needle immediately drops to empty and the car stops.]
Homer: D'oh.
More The Simpsons quotes
More The Legend of Zelda quotes
More Quantum Leap quotes
More Family Matters quotes
More Saved by the Bell quotes
More Tales from the Crypt quotes
Hercule Poirot: A doctor who lacks doubt is not a doctor. He's an executioner. (00:14:40)
Sammo
More Agatha Christie's Poirot quotes
Assistant Coach Luther Horatio Van Dam: I've made out my will, and I'd like you to be my executioner.
Coach Hayden Fox: I think you mean "executor."
More Coach quotes
More Ranma ½ quotes
More The Super Mario Bros. Super Show! quotes