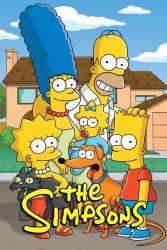 Movie Quote Quiz
Homer: Marge, since I'm not talking to Lisa, could you please ask her to pass me the syrup?
Marge: Please pass your father the syrup, Lisa.
Lisa: Bart, tell Dad I'll only pass the syrup if it won't be used on any meat product.
Bart: You dunkin' your sausage in that syrup Homeboy?
Homer: Marge, tell Bart I just want to drink a nice glass of syrup like I do every morning.
Marge: Tell him yourself, you're ignoring Lisa, not Bart.
Homer: Bart, thank your mother for pointing that out.
Marge: Homer, you're not not talking to me, and secondly I heard what you said.
Homer: Lisa, tell your mother to get off my case.
Bart: Uh, Dad, Lisa's the one you're not talking to.
Homer: Bart, go to your room!
Lisa: Why don't you just eat him, Dad?
Homer: I don't need any serving suggestions from you, you barbecue-wrecking know-nothing know-it-all.
Phaneron
[Listening to "In-A-Gadda-Da-Vida" in church.]
Homer: Hey Marge, remember when we used to make out to this hymn?
[Bart, Milhouse and Nelson have just finished watching the film "Naked Lunch."]
Nelson: I can think of at least two things wrong with that title.
Phaneron
Raging Abe Simpson and His Grumbling Grandson in 'The Curse of the Flying Hellfish' - S7-E22
Abe: [Showing Bart his tattoo] I got this in the second World War II.
Phaneron
Gavin's mom: Gavin, don't you already have this game?
Gavin: No Mom, you idiot! I have "Bloodstorm" and "Bone Squad" and "Bloodstorm II," stupid!
Gavin's mom: Oh I'm sorry, honey. We'll take a "Bonestorm."
Gavin: We'll get two, I'm not sharing with Caitlin.
[A short time later, Bart is arrested for shoplifting.]
Gavin's mom: Tsk tsk tsk tsk. That boy's parents must have made some terrible mistakes.
Gavin: Shut up, Mom.
Phaneron
Ralph: Ms. Hoover, my worm went in my mouth and then I ate it. Can I have another one?
Ms. Hoover: No Ralph, there aren't any more. Just put your head down on your desk and sleep while the other children are learning.
Ralph: Oh boy, sleep! That's where I'm a Viking.
Join the mailing list
Separate from membership, this is to get updates about mistakes in recent releases. Addresses are not passed on to any third party, and are used solely for direct communication from this site. You can unsubscribe at any time.