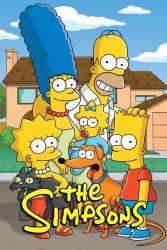 Movie Quote Quiz
New this month
Mr. Burns: Must call Smithers. He'll protect me from this beast. I've seen people activate this machine a thousand times. Doesn't seem to be any trick to it. Let's see, Smithers [begins dialing], S-M-I-T-H-E-R-S. Success, it's ringing!
Moe: Moe's Tavern.
Mr. Burns: I'm looking for a Mr. Smithers. First name: Waylon
Moe: Oh, so you're looking for a Mr. Smithers, eh? First name Waylon, is it? Listen to me, you! When I catch you I'm gonna pull out your eyes and shove 'em down your pants, so you can watch me kick the crap out of you! Okay!? Then I'm gonna use your tongue to paint my boat!
Phaneron
New this month
Concertgoer #1: Oh, here comes that cannonball guy. He's cool.
Concertgoer #2: Are you being sarcastic, dude?
Concertgoer #1: I don't even know anymore.
Phaneron
Scenes From a Class Struggle in Springfield - S7-E14
New this month
Tom Kite: You know Homer, the traditional way to cheat in golf is to lower your score.
Homer: That's one way.
Tom Kite: Ha ha, I'm PGA Tour pro Tom Kite. How 'bout I give you a few pointers on your game? Now you don't want to overthink.
Homer: Not an issue.
Tom Kite: Keep your head down.
Homer: [Raises head] Huh?
Tom Kite: Pretend there's no-one else here. [Homer scratches his butt with the driver and then belches.] And just go at your own pace. [Homer hits the ball onto the green.] Wow, very impressive. You're a natural, Mr. Simpson.
Homer: Really?
Tom Kite: Uh huh. All you need is your own set of clubs. [Takes his clubs back from Homer.] And stay the hell out of my locker! You can keep the shoes.
Phaneron
Homer: Marge, since I'm not talking to Lisa, could you please ask her to pass me the syrup?
Marge: Please pass your father the syrup, Lisa.
Lisa: Bart, tell Dad I'll only pass the syrup if it won't be used on any meat product.
Bart: You dunkin' your sausage in that syrup Homeboy?
Homer: Marge, tell Bart I just want to drink a nice glass of syrup like I do every morning.
Marge: Tell him yourself, you're ignoring Lisa, not Bart.
Homer: Bart, thank your mother for pointing that out.
Marge: Homer, you're not not talking to me, and secondly I heard what you said.
Homer: Lisa, tell your mother to get off my case.
Bart: Uh, Dad, Lisa's the one you're not talking to.
Homer: Bart, go to your room!
Lisa: Why don't you just eat him, Dad?
Homer: I don't need any serving suggestions from you, you barbecue-wrecking know-nothing know-it-all.
Phaneron
[Listening to "In-A-Gadda-Da-Vida" in church.]
Homer: Hey Marge, remember when we used to make out to this hymn?
[A group of police K-9's begin tracking Milhouse based on his scent.]
Chief Wiggum: Okay, we can all stop worrying now. These dogs never fail.
Kirk: But, will they just find Milhouse, or will they find him and kill him?
Chief Wiggum: Well, they'll, when they find him, they'll um, they'll um um hum um hush num.
Kirk: Uh, excuse me, you didn't answer me. You just trailed off.
Chief Wiggum: Yeah. Yeah, I did kinda trail off there, didn't I?
Phaneron
Abe: What the hell are you two doin'?
Barney: It's called "rockin' out."
Homer: You wouldn't understand, Dad. You're not "with it."
Abe: I used to be "with it," but then they changed what "it" was. Now what I'm "with" isn't "it," and what's "it" seems weird and scary to me. It'll happen to you.
Phaneron
[Bart, Milhouse and Nelson have just finished watching the film "Naked Lunch."]
Nelson: I can think of at least two things wrong with that title.
Phaneron
Raging Abe Simpson and His Grumbling Grandson in 'The Curse of the Flying Hellfish' - S7-E22
Abe: [Showing Bart his tattoo] I got this in the second World War II.
Phaneron
Gavin's mom: Gavin, don't you already have this game?
Gavin: No Mom, you idiot! I have "Bloodstorm" and "Bone Squad" and "Bloodstorm II," stupid!
Gavin's mom: Oh I'm sorry, honey. We'll take a "Bonestorm."
Gavin: We'll get two, I'm not sharing with Caitlin.
[A short time later, Bart is arrested for shoplifting.]
Gavin's mom: Tsk tsk tsk tsk. That boy's parents must have made some terrible mistakes.
Gavin: Shut up, Mom.
Phaneron
Ralph: Ms. Hoover, my worm went in my mouth and then I ate it. Can I have another one?
Ms. Hoover: No Ralph, there aren't any more. Just put your head down on your desk and sleep while the other children are learning.
Ralph: Oh boy, sleep! That's where I'm a Viking.
Video
Continuity mistake: This is a mistake for the introduction from seasons 2-20 (1991-2009). When Homer screams, he turns round. You see this in a wide shot. There are no boxes to the right of the door in the garage. However, two just appear out of thin air when he runs through the garage. (00:01:50)
More mistakes in The Simpsons
More trivia for The Simpsons