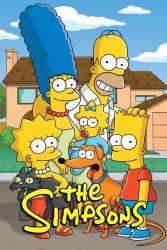 1 quote from Marge Be Not Proud
Movie Quote Quiz
Gavin's mom: Gavin, don't you already have this game?
Gavin: No Mom, you idiot! I have "Bloodstorm" and "Bone Squad" and "Bloodstorm II," stupid!
Gavin's mom: Oh I'm sorry, honey. We'll take a "Bonestorm."
Gavin: We'll get two, I'm not sharing with Caitlin.
[A short time later, Bart is arrested for shoplifting.]
Gavin's mom: Tsk tsk tsk tsk. That boy's parents must have made some terrible mistakes.
Gavin: Shut up, Mom.
Phaneron
Join the mailing list
Separate from membership, this is to get updates about mistakes in recent releases. Addresses are not passed on to any third party, and are used solely for direct communication from this site. You can unsubscribe at any time.