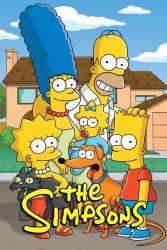 5 mistakes in Bart Sells His Soul
Continuity mistake: After the "sponge incident," Bart is standing in the drive with the sponge packet in his hand. In the next shot he says "everything about me must go," but the packet has vanished from his hand.
David Mercier
Continuity mistake: After Moe yells at Ralph, there's a woman in the background staring at Moe with an angry look on her face. She turns her head away from him after some seconds, but in the very next shot, she is looking at Moe with the same expression on her face.
Nikolai
Continuity mistake: When Milhouse snitches on Bart, Martin has grey hair and a black suit. In the very next shot he has his ordinary hair and is wearing a brown suit.
Nikolai
Join the mailing list
Separate from membership, this is to get updates about mistakes in recent releases. Addresses are not passed on to any third party, and are used solely for direct communication from this site. You can unsubscribe at any time.