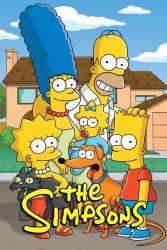 3 quotes from Marge vs. the Monorail
Movie Quote Quiz
Marge vs. the Monorail - S4-E12
New this month
Mayor Quimby: Alright, I'm in charge here.
Chief Wiggum: Oh, run along Quimby. I think they're dedicating a phone booth somewhere.
Mayor Quimby: Watch it, you talking tub of donut batter.
Chief Wiggum: Hey, I got pictures of you Quimby.
Mayor Quimby: You don't scare me. That could be anyone's ass.
Phaneron
Marge vs. the Monorail - S4-E12
Leonard Nimoy: I'd say this vessel could do at least warp five.
Mayor Quimby: And let me say, may the Force be with you.
Leonard Nimoy: Do you even know who I am?
Mayor Quimby: I think I do. Weren't you one of the Little Rascals?
Phaneron
Join the mailing list
Separate from membership, this is to get updates about mistakes in recent releases. Addresses are not passed on to any third party, and are used solely for direct communication from this site. You can unsubscribe at any time.