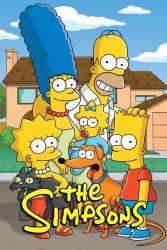 1 quote from New Kid on the Block
Movie Quote Quiz
Lionel Hutz: This is the most blatant case of fraudulent advertising since my suit against the film "The Neverending Story."
Phaneron
The Simpsons Christmas Special: Simpsons Roasting on an Open Fire - S1-E1
Continuity mistake: Lewis changes from black to yellow when Milhouse dares Bart to pull Santa's beard off. (00:14:10)
More mistakes in The Simpsons
Trivia: The only voice artists who regularly perform as only one character are Yeardley Smith as Lisa and Marcia Wallace as Edna Krabappel. Yeardley has also voiced different versions of Lisa (Lisa Jr. and Lisabella) in at least two other episodes.
He's My Brother
More trivia for The Simpsons
More questions & answers from The Simpsons