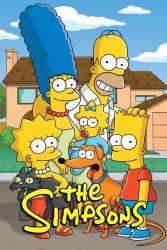 1 corrected entry in season 19
Corrected entry: Snake jumps into the crowd of Sadgasm fans and Chief Wiggum is chasing him. However, Snake wasn't a criminal in the nineties. In another episode, you find out that Snake became a criminal when Moe stole his gold to pay for dating Edna. This is the same year that she started teaching Bart and according to another episode, he's never been held back, so it's only been a year.
Jack Kaltenbach
Join the mailing list
Separate from membership, this is to get updates about mistakes in recent releases. Addresses are not passed on to any third party, and are used solely for direct communication from this site. You can unsubscribe at any time.