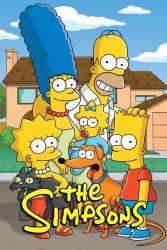 2 corrected entries in season 25
Corrected entry: When Lisa is researching artist Johan Oldenveldt, it says he was born 6 May, 1942 and died 38 years earlier on 5 December, 1904. (00:06:50)
Corrected entry: Lisa is singing "One (Is the Loneliest Number)" and looks up the composer to find out that he "died of a heart attack suffered on Valentine's Day." Although Harry Nilsson DID suffer a massive heart attack on 14 Feb 1993, he didn't die of heart disease until 15 Jan 1994.
Captain Defenestrator
Join the mailing list
Separate from membership, this is to get updates about mistakes in recent releases. Addresses are not passed on to any third party, and are used solely for direct communication from this site. You can unsubscribe at any time.