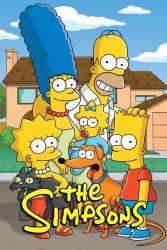 1 corrected entry in season 17
Girls Just Want to Have Sums - S17-E19
Corrected entry: When Lisa crosses over to the boys side of the school, she looks in the window of the math class where the teacher asks the class the volume of a three circled snowman with a carrot nose. Lisa corrects Martin's answer by saying, "He forgot the volume of the carrot nose. One-third base times height!" This is incorrect, the volume of a cone (the shape of a carrot) is one-third pi radius squared times height. Or if she was going for the area instead, that is one-half the base time height. Lisa always prides herself on being incredibly smart, so she should not have made this mistake, especially when she was so confident.
Join the mailing list
Separate from membership, this is to get updates about mistakes in recent releases. Addresses are not passed on to any third party, and are used solely for direct communication from this site. You can unsubscribe at any time.