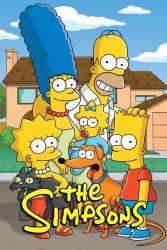 8 mistakes in That '90s Show
Continuity mistake: During Sadgasm's first appearance, a girl with a green skirt, a red sleeveless shirt and grey hair moves from place to place during the "concert."
Jack Kaltenbach
Continuity mistake: When Homer lights his albums on fire, he watches Weird Al doing a parody of his song. When it's over, the fire is gone and there are no ashes where it would be.
Jack Kaltenbach
Continuity mistake: When Sadgasm is making their first appearance, Homer says, "We are Sadgasm," and there are a few students walking around, but when he says, "And this song is called 'Politically INcorrect'," there is a big crowd in front of them with no time to form one.
Jack Kaltenbach
Continuity mistake: This episode rewrites the entire backstory of Marge and Homer. For starters, Lisa and Bart were both not born yet, despite the fact that in the episode "Lisa's First Word," the '84 Summer Olympic games were being broadcast, and Bart and Lisa were both there. In this episode, Homer and Marge were just dating, but again in "Lisa's First Word," they were married and living in their Evergreen Terrace house. Additionally, Maggie was born in the episode "And Maggie Makes Three." Homer also lost all his hair in that episode, yet in this episode in the early 90's he still has a full head of hair.
Lummie
Continuity mistake: When Stefan starts crying at the football, Marge puts some music on and Homer's Sadgasm band appears on the radio. At this point, Stefan's wine glass is in front of the couch on the floor. Stefan then says he needs whale songs - Marge puts an "Oceans of the Sea" CD in the CD player and the wine glass in front of the couch suddenly vanishes.
Casual Person
Join the mailing list
Separate from membership, this is to get updates about mistakes in recent releases. Addresses are not passed on to any third party, and are used solely for direct communication from this site. You can unsubscribe at any time.