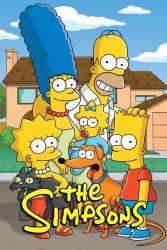 1 corrected entry in New Kids on the Blecch
New Kids on the Blecch - S12-E14
Corrected entry: When Lisa first discovers the subliminal message in the Party Posse video by playing it backwards, we hear the phrase 'Join the navy' delivered wrong because the voice we hear backwards is deeper. The tone of voice shouldn't change when audio is reversed.
Join the mailing list
Separate from membership, this is to get updates about mistakes in recent releases. Addresses are not passed on to any third party, and are used solely for direct communication from this site. You can unsubscribe at any time.