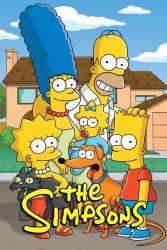 2 corrected entries in Pygmoelian
Pygmoelian - S11-E16
Corrected entry: When Homer puts the family through an early morning fire drill and rushes them out to the car and drives away they are all in their respective sleeping clothes. However, when they pull up at the Duff Festival they are in their regular clothes, and knowing Homer he wouldn't think far enough ahead to bring a change of clothes for everyone.
Tobin OReilly
Join the mailing list
Separate from membership, this is to get updates about mistakes in recent releases. Addresses are not passed on to any third party, and are used solely for direct communication from this site. You can unsubscribe at any time.