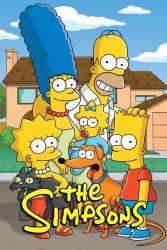 2 mistakes in Missionary: Impossible
Missionary: Impossible - S11-E15
Continuity mistake: This mistake happens twice in the episode. At first, when Homer arrives on the island, he gives the islanders some bibles and says "Knock yourself out." Ack says that they cannot read. Yet later when Homer is revealing the casino, Ack reads "The Lucky Savage-?"
Join the mailing list
Separate from membership, this is to get updates about mistakes in recent releases. Addresses are not passed on to any third party, and are used solely for direct communication from this site. You can unsubscribe at any time.