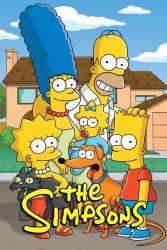 1 corrected entry in A Fish Called Selma
Corrected entry: When Marge is sitting awake in the darkness, Homer says, "Marge could you close your eyes? I'm trying to sleep", because of the brightness of her eyes, gleaming in the dark. There was just darkness where Homer was sleeping, indicating his eyes must have been closed, so how would he have known that Marge's eyes were open?
Join the mailing list
Separate from membership, this is to get updates about mistakes in recent releases. Addresses are not passed on to any third party, and are used solely for direct communication from this site. You can unsubscribe at any time.