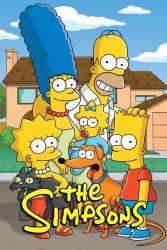 3 mistakes in A Fish Called Selma
Continuity mistake: When the first photo is taken of Selma and Troy on their first date, Selma is wearing lipstick. When the photo is published, the photo shows her without lipstick.
Continuity mistake: In the scene where Selma and Troy McLure get caught by the press outside the resturant, Selma and Troy swap places between shots.
More quotes from The Simpsons
More trivia for The Simpsons