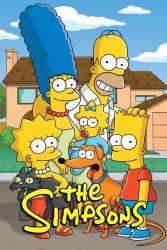 1 corrected entry in Boy Scoutz N the Hood
Corrected entry: When Bart and Milhouse buy the 'Super Squishy' Bart pays with a $20 bill. Apu gives no change but after this they go to a V.I.P. arcade, buy tickets for 'Catz' and buy loads of bubblegum. Considering they were out of money in the first place how did they afford all this?
Join the mailing list
Separate from membership, this is to get updates about mistakes in recent releases. Addresses are not passed on to any third party, and are used solely for direct communication from this site. You can unsubscribe at any time.