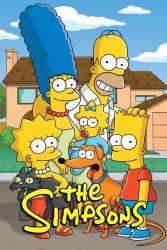 3 mistakes in Boy Scoutz N the Hood
Other mistake: When Ned and Homer's raft is going fast, Ned decides to go on the left side of the gorge, so he paddles on the left side, which causes a raft to turn to the right, which 1, means the raft moved to the left, which is impossible, and 2, he wanted to go to the left, but paddled like he wanted the raft to turn right.
Factual error: As Bart, Homer, Ned and Todd drift away from land in their boat, we see the clouds moving away. The clouds would not move that fast at the speed that the boat was going.
OL1V3R666
Join the mailing list
Separate from membership, this is to get updates about mistakes in recent releases. Addresses are not passed on to any third party, and are used solely for direct communication from this site. You can unsubscribe at any time.