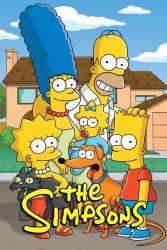 1 corrected entry in Whacking Day
Corrected entry: At the start of the episode, Skinner says that Bart, Jimbo and Nelson have won mountain bikes. Yet when they enter the basement, Dolph and Kearney are with them, despite them not being called out.
Join the mailing list
Separate from membership, this is to get updates about mistakes in recent releases. Addresses are not passed on to any third party, and are used solely for direct communication from this site. You can unsubscribe at any time.