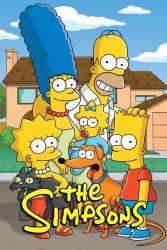 2 mistakes in Whacking Day
Continuity mistake: Millhouse is in the classroom at the beginning when Principal Skinner says that superintendent Chalmers is coming for a surprise inspection, but when they show Nelson he is getting crud put down his shirt. How could he be at two places at once?
Timothy Smith 2
Continuity mistake: On 'Whacking Day,' Homer is seen charging people to park on his lawn. But later when the snakes are lured to the Simpson house, there are no cars there.
Join the mailing list
Separate from membership, this is to get updates about mistakes in recent releases. Addresses are not passed on to any third party, and are used solely for direct communication from this site. You can unsubscribe at any time.