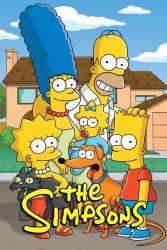 2 corrected entries in The Otto Show
Corrected entry: When Otto plays Bart's guitar for the first time on the bus, it generates an amazing electric sound, but it isn't even plugged into an amp.
Corrected entry: When Homer and Marge are discussing buying Bart a guitar, whenever there is a close-up of Marge, you can see that there are some patterns of trains on the wall behind her. They aren't there when the shot is of both Homer and Marge.
Join the mailing list
Separate from membership, this is to get updates about mistakes in recent releases. Addresses are not passed on to any third party, and are used solely for direct communication from this site. You can unsubscribe at any time.