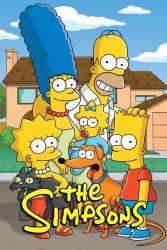 5 mistakes in Bart's Friend Falls in Love
Bart's Friend Falls in Love - S3-E23
Continuity mistake: When Samantha is introduced to Bart's class, to Wendell's right and a boy sitting in front of him there is an empty column of desks. But in the overhead shot, this column has disappeared.
OL1V3R666
Bart's Friend Falls in Love - S3-E23
Continuity mistake: When Samantha is being introduced to the class, there is a boy in the front row on the right side that is wearing a white shirt and has brown hair. A few shots later (an overhead shot of the classroom), the boy is completely different, with a blue shirt and white hair.
Movie_Freak 1
Join the mailing list
Separate from membership, this is to get updates about mistakes in recent releases. Addresses are not passed on to any third party, and are used solely for direct communication from this site. You can unsubscribe at any time.