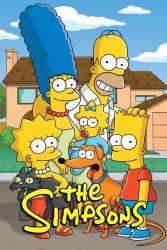 1 corrected entry in Homer vs. Lisa and the 8th Commandment
Homer vs. Lisa and the 8th Commandment - S2-E13
Corrected entry: When Homer is browsing the channels he says "seen it" to all of them. One of them is a non-violent Itchy & Scratchy episode as seen in "Itchy & Scratchy & Marge" (we don't see it but we can hear it). One says "Lemonade", and then Itchy (I think) instantly says "Please". But when you see the episode in "Itchy & Scratchy & Marge" there is a short break between their sayings. This was done on purpose to reduce time.
OL1V3R666
Join the mailing list
Separate from membership, this is to get updates about mistakes in recent releases. Addresses are not passed on to any third party, and are used solely for direct communication from this site. You can unsubscribe at any time.