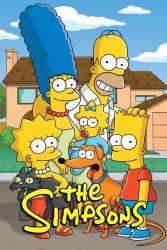 3 mistakes in Principal Charming
Revealing mistake: In the shot of Skinner admiring his tater tots, he is interrupted and lifts up his tray. As he inspects he tilts his tray to at least a 90 degree angle but everything, including the milk, stays in exactly the same spots.
Continuity mistake: Patty and Skinner go to see 'Space Mutants IV: The Land Down Under'. In a season one episode, 'The Telltale Head', a sign on the Springfield Aztec movie theater reads 'Space Mutants IV: The Trilogy Continues'.
Join the mailing list
Separate from membership, this is to get updates about mistakes in recent releases. Addresses are not passed on to any third party, and are used solely for direct communication from this site. You can unsubscribe at any time.