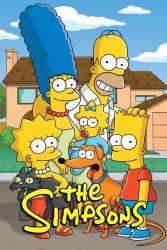 2 corrected entries in The Great Louse Detective
The Great Louse Detective - S14-E6
Corrected entry: When Sideshow Bob says that he hasn't made any progress on catching the person who is trying to kill Homer, he says, "Go ahead, shock me." and hands Marge the shocking remote. Sideshow Bob has been trying to get the remote ever since he was introduced into the episode. Why, if he has it, does he give it to Marge instead of taking it and trying to kill Bart, which he does at the end of the episode?
Join the mailing list
Separate from membership, this is to get updates about mistakes in recent releases. Addresses are not passed on to any third party, and are used solely for direct communication from this site. You can unsubscribe at any time.