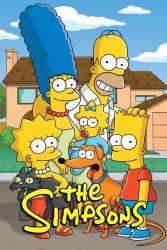 1 corrected entry in I Am Furious Yellow
Corrected entry: In this episode, Milhouse tells Bart that he is only 12 years old, but in most other episodes it says he is just ten. So now that he has aged by 2 years, how come Maggie doesn't look any older?
Join the mailing list
Separate from membership, this is to get updates about mistakes in recent releases. Addresses are not passed on to any third party, and are used solely for direct communication from this site. You can unsubscribe at any time.