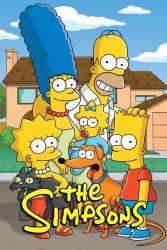 4 mistakes in I Am Furious Yellow
Continuity mistake: All through out the episode, Bart draws his pictures with only one pencil, but they all end up in color when he's done.
Factual error: When the creator of Danger Dog draws a picture of Skinner on a notepad and puts it on the projector, it is perfectly visible. It shouldn't have been, seeing as the pad was so thick.
OL1V3R666
Continuity mistake: When Homer falls into the pool with green paint, most (but not all) of him is covered with paint. In the next close up shot, he's completely covered in paint.
kane raggett
Join the mailing list
Separate from membership, this is to get updates about mistakes in recent releases. Addresses are not passed on to any third party, and are used solely for direct communication from this site. You can unsubscribe at any time.