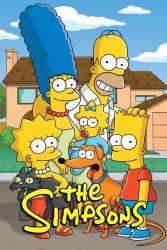 1 corrected entry in Wild Barts Can't Be Broken
Wild Barts Can't Be Broken - S10-E11
Corrected entry: When the kids are broadcasting townspeople's secrets, and everyone else is in the meeting, Lisa says "And guess who's been practising medicine without a licence?" - scene cut, then cut back to the sign - "That's right: Homer Simpson" immediately afterwards, "D'OH!" is heard. The kids are OBVIOUSLY at least 1.5 miles from the town hall, so there should have been a sound delay in between Lisa's last statement and hearing Homer's voice.
Join the mailing list
Separate from membership, this is to get updates about mistakes in recent releases. Addresses are not passed on to any third party, and are used solely for direct communication from this site. You can unsubscribe at any time.