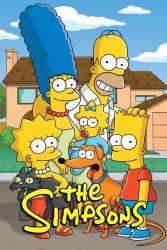 1 corrected entry in Burns Baby Burns
Corrected entry: When Mr Burns asks Larry about his life, he mentions that he stayed at the orphanage until he was 18, and then got the job at the stall. He also mentions the small detail of seeing a blimp. Yet at the end of the episode, he says he has a wife and kids. Wouldn't he have mentioned them earlier to Mr Burns, if he included such a petty detail as a blimp?
Join the mailing list
Separate from membership, this is to get updates about mistakes in recent releases. Addresses are not passed on to any third party, and are used solely for direct communication from this site. You can unsubscribe at any time.