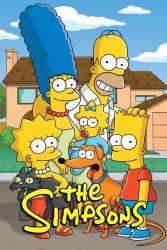 4 mistakes in The Homer They Fall
Continuity mistake: The extension cord Jimbo is using for a belt disappears after they run around the corner of the corridor whilst chasing Bart.
Migster
Character mistake: Moe says that no women have been to his bar since 1979, yet in "Flaming Moe's" he hires a female waitress. Also, in the episodes "New Kid on the Block" and "Homer the Vigilante," Ruth Powers appears in the bar, and orders a beer in the former episode while Marge visited the bar in "Bart Gets Hit by a Car."
More quotes from The Simpsons
More trivia for The Simpsons