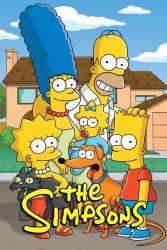 Character mistake: In the scene where the imposter Krusty is robbing the Kwik-e-mart, Krusty's hair is blueish green just like the real Krusty, but when Homer is describing the robber he says the the crook has red hair. This is so you have more clues on who the real impostor is. The imposter Krusty is really Sideshow-Bob who has red hair. (00:04:20 - 00:05:05)
The Last Of The Red Hat Mamas - S17-E7
Character mistake: When Homer finds Marge's folder, it reads "Heist Plan: Burns Manson" instead of "Mansion" as it should be.
Hamster
Character mistake: When Homer discovers that the Leftorium is going out of business, there is a sign that says 'Coming Soon: Gum for Less' beside the store. Later on, though, Ned says the new store is becoming 'Libertarian Party Headquarters.' (00:15:50 - 00:19:15)
Yoshi
They Saved Lisa's Brain - S10-E22
Character mistake: The plural form of ignoramus is ignoramuses, not ignorami. The word "ignoramus," a Latin verb-form meaning "we do not know," has no Latin plural-noun form. Therefore, when used as an English noun it correctly pluralizes as "ignoramuses." Someone as smart as Lisa should know this.
Character mistake: Lisa states that Pierre and Marie Curie both died of radiation poisoning. This is incorrect, as only Marie died of radiation poisoning while her husband Pierre was killed by a horse and cart.
Character mistake: Moe says that no women have been to his bar since 1979, yet in "Flaming Moe's" he hires a female waitress. Also, in the episodes "New Kid on the Block" and "Homer the Vigilante," Ruth Powers appears in the bar, and orders a beer in the former episode while Marge visited the bar in "Bart Gets Hit by a Car."
Character mistake: When Bart fakes being sick, on his way to the infirmary he passes the door with a sign that reads "maintanence" but the proper spelling is "maintenance", and when Bart reaches the infirmary, the sign on the door reads "ineirmary."
Super Grover
Video
Character mistake: When Martin Prince supposedly represents Finland's culture for their recreation of the U.N at the Model U.N. Club Martin's outfit is not in fact a Finnish national costume. The outfit he is wearing actually resembles a traditional Sámi outfit. The Sámi people are the indigenous people living in Northern Europe. The specific style of Martin's outfit has characteristics that are more typical to the Sámi on the Swedish side of Sápmi. (00:02:15)
Character mistake: Marge says Maggie's first word is in Ogdenvillian. However, in "Gump Roast" everyone watched a clip of Maggie saying her first word. (00:17:35)
Casual Person
Join the mailing list
Separate from membership, this is to get updates about mistakes in recent releases. Addresses are not passed on to any third party, and are used solely for direct communication from this site. You can unsubscribe at any time.