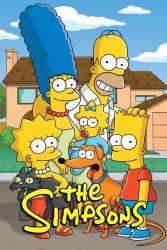 7 mistakes in Bart vs. Australia
Continuity mistake: When Bart and Lisa are looking at the globe, Bart points out Argentina and 'Ran McNally.' 1) Next time you see the globe, it is showing Africa and Asia 2) Asia is shown incorrectly and 3) The equator has disappeared.
Continuity mistake: When Homer is threatening to boot the Prime Minister, he is holding him still with his left arm. When the shot goes to behind Homer, he has his right arm on the Prime Minister's shoulder. When the shot cuts back to a direct view of Homer, his right arm isn't touching the PM.
Continuity mistake: Two guards take down and eat the embassy flag. But when the Simpsons look down at the frogs at the embassy, the flag is still up on the pole.
Continuity mistake: When Bart is trying to get the toilet water to flow the other way, the toilet can't refill that quickly with that number of flushes
Continuity mistake: When Bart is trying to make the toilet water flow the other way, in one of the flushes the toilet begins to dispense water before Bart pulls the chain.
Continuity mistake: Bart and Homer escape from the court by jumping out of a window, however in the next shot they are running away from the door as if they escaped via the doors.
OL1V3R666
Factual error: The Suburb of Wooloomooloo where the chase starts is in Sydney, and the Simpson family are chased all the way to the American Embassy which is in Canberra, a distance of at least 150 kilometres. That's some impressive running, especially for Homer.
Join the mailing list
Separate from membership, this is to get updates about mistakes in recent releases. Addresses are not passed on to any third party, and are used solely for direct communication from this site. You can unsubscribe at any time.