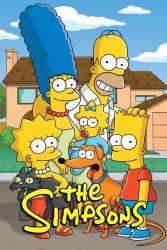 2 corrected entries in The Homer They Fall
Corrected entry: In this episode, Fat Tony's given name is Anthony D'Amico. But in "Bart the Murderer", his given name is William Williams.
Corrected entry: Moe says there hasn't been a woman in the bar since 1979, implying that the bar has been around for at least a couple decades. But in a later episode, a flashback shows that Moe's grand opening was nine months before Bart was born. And we all know Bart is 10.
Join the mailing list
Separate from membership, this is to get updates about mistakes in recent releases. Addresses are not passed on to any third party, and are used solely for direct communication from this site. You can unsubscribe at any time.