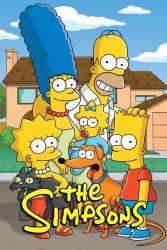 2 corrected entries in Lisa the Iconoclast
Corrected entry: Lisa says that Jebediah Springfield is indeed Han Sprungfeld because there's no record of Jebediah Springfield before 1795. Yet in "Whacking Day", Bart mentions that there is a historical record of Jebediah Springfield serving in the Battle of Ticonderoga in 1777.
Corrected entry: At the the end of the episode when the sniper shoots at Lisa we hear the shot first then see it hit the platform. Sound travels slower than light.
Join the mailing list
Separate from membership, this is to get updates about mistakes in recent releases. Addresses are not passed on to any third party, and are used solely for direct communication from this site. You can unsubscribe at any time.