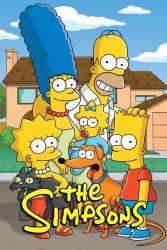 1 corrected entry in King-Size Homer
Corrected entry: Homer weighs 239lbs and has to gain 61 pounds. But when he has gained his 61 pounds, plus 15lbs extra, Homer looks double his original size. It is very doubtful he would look that much fatter from gaining just 76 odd lbs.
Hamster
Join the mailing list
Separate from membership, this is to get updates about mistakes in recent releases. Addresses are not passed on to any third party, and are used solely for direct communication from this site. You can unsubscribe at any time.