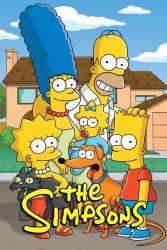 1 corrected entry in Lemon of Troy
Corrected entry: In "Bart's Comet", it was shown that the only way out of Springfield was a bridge across a circular gorge. Yet, in this episode, there is an easy access border between Springfield and Shelbyville.
Join the mailing list
Separate from membership, this is to get updates about mistakes in recent releases. Addresses are not passed on to any third party, and are used solely for direct communication from this site. You can unsubscribe at any time.