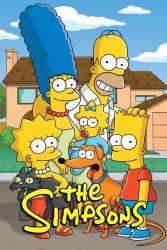 2 corrected entries in Lisa's Wedding
Corrected entry: At the wedding, we see an old Ned and Maude Flanders sitting with the guests, even though Maude dies during series 11, years before the wedding.
Corrected entry: Marge is reminding Lisa of the differences between the UK and the USA before she goes to visit Hugh's family in England. Obviously the steak-and-kidney pie remark is a joke, but she says, "Remember, a mile is called a kilometer..." No it isn't. The metric system is used in mainland Europe - miles over here are still miles.
He's My Brother
Join the mailing list
Separate from membership, this is to get updates about mistakes in recent releases. Addresses are not passed on to any third party, and are used solely for direct communication from this site. You can unsubscribe at any time.