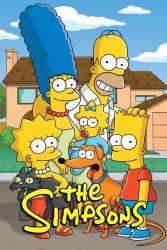 4 mistakes in A Star is Burns
Continuity mistake: When Wolfcastle says that 'Jay Sherman insulted him, now he will die', for a few shots the shadows are on the floor before they magically disappear. Also, the shadow of the gun does not match the real gun.
Continuity mistake: When the Simpson family and Jay Sherman are having dinner, things like the food from their plates, their knives and forks and even Homer's burping trophy disappear and then reappear for a couple of seconds before disappearing again.
Audio problem: When McBain is explaining about his movie on TV, we see a clip from his movie, in which he uses a machine gun. He throws it on the floor but we don't hear a sound of it crashing on the floor.
OL1V3R666
Continuity mistake: When everybody is chanting 'Film Festival', you can see that Mayor Quimby has his arm up. But in the next shot, which changes so that you can see Marge, he his holding up his other arm.
Join the mailing list
Separate from membership, this is to get updates about mistakes in recent releases. Addresses are not passed on to any third party, and are used solely for direct communication from this site. You can unsubscribe at any time.