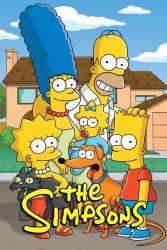 3 corrected entries in Lisa vs. Malibu Stacy
Lisa vs. Malibu Stacy - S5-E14
Corrected entry: When Lisa is having her little town meeting awaiting the spoken words from Malibu Stacy she has all of her other dolls in front of her sitting in little chairs facing a little podium. However when Lisa is venting having heard the moronic slogans Malibu Stacy speaks when her string is pulled there is a close up on Lisa and then the next shot is a wider one of the room and it shows Lisa still holding Malibu Stacy but all of her dolls and furniture are gone. During the entire scene Lisa has her entire focus on the Malibu Stacy problem and is not seen moving about the room at all.
Tobin OReilly
Lisa vs. Malibu Stacy - S5-E14
Corrected entry: On the way back from the mall Grandpa is sat in the back of the car, and says that he can't unbuckle his seatbelt. How then does he manage to reach over and honk the horn?
Lisa vs. Malibu Stacy - S5-E14
Corrected entry: Kent Brockman reports that the US President has been arrested for murder. This can't happen. Murder or not, the US President is immune from arrest while in office.
Join the mailing list
Separate from membership, this is to get updates about mistakes in recent releases. Addresses are not passed on to any third party, and are used solely for direct communication from this site. You can unsubscribe at any time.