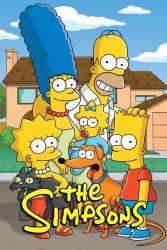 3 mistakes in Deep Space Homer
Other mistake: In the scene where the Simpsons are viewing the path of the Corvair's Re-entry, the blip representing the spaceship crosses the entire US from North-West to South-East in about three seconds. This is really impossible, even for something going as fast as a spaceship on re-entry would be.
Continuity mistake: When Homer is in space, when he is about to free the ants, the crisps that he opened earlier have disappeared from the background. This type of mistake happens again when both the crisps and the ants disappear and reappear between shots.
Continuity mistake: When Barney becomes his old self again at the training center, he gets on a jetpack while holding a bottle. In the next shot while he is in the air, the bottle is gone.
Join the mailing list
Separate from membership, this is to get updates about mistakes in recent releases. Addresses are not passed on to any third party, and are used solely for direct communication from this site. You can unsubscribe at any time.