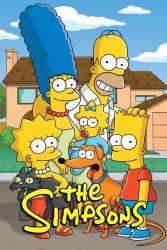 8 mistakes in Homer Loves Flanders
Continuity mistake: At the end of the episode in church when the group of parishioners moves forward to forgive Ned there is a woman amongst the group who has light green hair. However, when there is a wide angle shot of the group again she is nowhere to be seen.
Tobin OReilly
Continuity mistake: When Homer drives his car to work it is lime green instead of the usual purplish color.
Tobin OReilly
Revealing mistake: When Moe grabs Ned Flanders' shirt at the bar, Ned's torso is incorrectly drawn over his arms as well as the mug he is holding. (00:10:50)
Dalek4Ever
Audio problem: After everyone congratulates Ned, he goes to Homer and his mouth moves but nothing is said, and the first line afterwards is not in sync with his mouth movements.
Revealing mistake: The people waiting in line for the game are extremely crude drawings, some of them aren't even completely drawn, for example, some are missing arms, legs and other body parts.
Nikolai
Revealing mistake: In one angle when the Flanders are having dinner, Ned's eyeglasses have no temples.
Continuity mistake: When Ned is saying grace, the plates on the table contain no food, but when Homer comes through the window there's food on the plates.
More quotes from The Simpsons
More trivia for The Simpsons