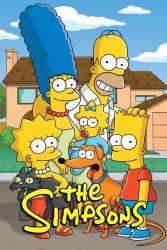 2 corrected entries in Stark Raving Dad
Corrected entry: In the beginning of the episode, Bart is talking about being 10 years old even though his 10th birthday is in the episode "Radio Bart" later in the season.
sam145
Corrected entry: After Marge finds out that Bart didn't watch Maggie, she spits her pacifier at him. In the very next shot her pacifier is back in her mouth. (00:02:25)
Yoshi
Join the mailing list
Separate from membership, this is to get updates about mistakes in recent releases. Addresses are not passed on to any third party, and are used solely for direct communication from this site. You can unsubscribe at any time.