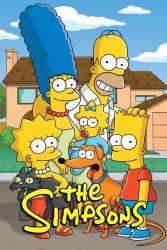 2 corrected entries in Today, I am a Klown
Corrected entry: Bart asks Lisa how she knows so much about the Talmud. She credits her imaginary Jewish friend. But Bart was with Lisa in episode 3-6: "Like Father, Like Clown," when she made an extensive study of ancient Jewish texts. So Bart shouldn't need to ask the question in the first place, and Lisa's answer is incorrect, or at least incomplete.
DavidK93
Join the mailing list
Separate from membership, this is to get updates about mistakes in recent releases. Addresses are not passed on to any third party, and are used solely for direct communication from this site. You can unsubscribe at any time.