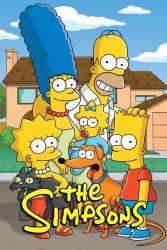 5 corrected entries in Bart vs. Australia
Corrected entry: When Homer check the bills, he finds out Bart called Burkina Faso. He was trying to call countries in the Southern Hempisphere, when Burkina Faso is actually in the Northern Hemisphere.
robbiepwnsall
Corrected entry: Homer looks at the phone bill of places Bart has phoned and says "Birkina Faso? Disputed zone?" but Birkina Faso is in the northern hemisphere. And it isn't stupidity because Bart was looking for countries on his globe.
Corrected entry: Both the Australian boy's father and Marge say that the call cost $900. However America and Australia have their own dollars and hence different currencies. Because of the exchange rates, surely one of the values would have been different.
OL1V3R666
Corrected entry: When Bart makes a phone call to the Australian boy, it is daytime in both Springfield and Australia. However when the Australian boy's father phones Bart, it is again daytime in Australia but night-time in Springfield. But due to the Earth's rotation, surely it would have to be night-time in Australia or possibly very early in the morning. It seems to remain daytime there.
OL1V3R666
Join the mailing list
Separate from membership, this is to get updates about mistakes in recent releases. Addresses are not passed on to any third party, and are used solely for direct communication from this site. You can unsubscribe at any time.